Malta - Pergola club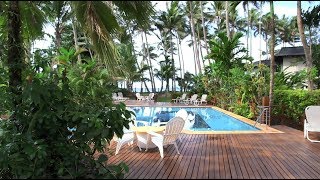 Fiji - Fiji Palms resort
New Zealand - Kaimanawa Lodge
South Africa - Sudwala Lodge
France - club le Bristol
Tenerife - Royal Golf Park CLub
Canaries- Lanzarote - Club Maritima
Italy - Hotel Mioni Royal San - halfboard
Wales - Cwm Chwefru Country Cottages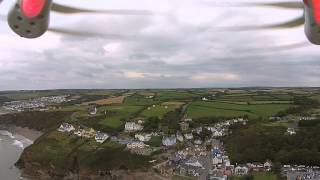 Wales - Haven Court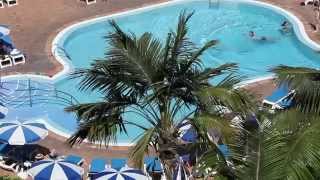 Tenerife - Club Casablanca Resort
Bali - Medewi bay retreat
Hungary - Admiralis Panzio
Gambia - Kololi Beach Club
Portugal Solar De Sao Joao
Tenerife - andorra ii rom apartments tenerife
Mexico Cancun - Royal Sunset Resort
Brasil - Grand Palladium Imbassaí Resort & Spa - AI
Canada - Lake Okanagan Resort
England - The Osborne Club
USA Orlando - Magic Tree Resort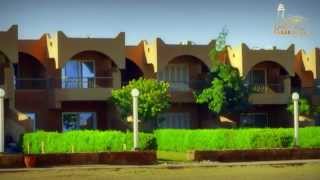 Hurghada - Fanar De Luna Beach Club Resort
Wales - Pantglas Hall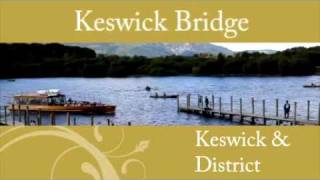 England - Keswick Bridge Lodges
Wales - St. Davids Vacation Club
England - Passage House Club
Italy - Villaggio L'Olivara Half Board options
Dominican Republic - Grand Palladium Palace Resort Spa and Casino - All Inclusive
Malaysia - Cherating Beach Resort
England - Regency Villas at Broome Park
Spain - Alboran Hills Holiday Village
Malta - Pergola club

From 3 €399 per week for a 1 bedroom apartment sleeps 4 people. Available dates : 23 November 2019

The holiday apartments at The Pergola Club at Mellieha in Malta include spacious rooms or suites. All have a terrace or balcony and are equipped with air conditioning/heating, satellite television, direct dial telephone, room safe (at a charge), bathroom with hairdryer, a fully equipped kitchen, wi-fi facilities (at a charge). On-site facilities shared by self catering and hotel guests include a 24 hour reception service, lifts to all floors, underground parking area (at a cost of 12€ per week), laundry service, lounge bar, pool bar and snack bar, pizzeria, mini leisure centre with use of free gym, small indoor heated pool, two outdoor swimming pools and children's pool. Please note, although there are lifts, there are many corridors at the resort, making it unsuitable for guests with walking difficulties.

Fiji - Fiji Palms resort

From € 299 per week for a 2 bedroom apartment sleeps 6 people

Fiji has three hundred and thirty-three islands to explore and more palm-fringed beaches than you can shake a grass skirt at. This beachfront resort is located at Pacific Harbour on the Coral Coast , around 50km from the Fijian capital of Suva. The resort's lush tropical gardens add to the sense of peace and tranquillity that envelops you the moment you arrive. Modern design, fused with Fijian charm, creates a comfortable basecamp for your tropical adventure. Relax by the pool or ease away the stress in the spa; either way, it's the perfect start another day in paradise. If whiling away a few hours on golden, sandy beaches that seem to go on forever isn't your cup of tea, you can always squeeze yourself into a wet suit and dive the spectacular soft coral reefs, or go on a cruise to watch the humpback whales and dolphins frolicking in the coastal waters. Amazing! Inland, the lush tropical rainforests reward the adventurous with secret cascading waterfalls and spectacular rivers ideal for rafting or kayaking. Within walking distance or short taxi ride you will find the Arts Village, our local shopping centre. There are tours operated through the Arts Village which go back into the history and culture of the country. Enjoy the Meke, the singing and dancing, Firewalking Display and Show. Within the Arts Village you will also find a bank, supermarket, local handicraft shops, restaurants, coffee shops and boutiques. Or Visit the Tour desk at the Resort to book some of the many tours on offer. Dreams of a tropical paradise come true in Fiji and this is the resort to make exotic Fiji feel like home.

Available dates: 16,30 March 2019

New Zealand - Kaimanawa Lodge

€299 per week for 1 bedroom apartment sleeps 4

You'll find Kaimanawa Lodge in the town of Turangi at the southern end of Great Lake Taupo. The town is nestled in the bend of the mighty Tongariro River, bounded by the majestic mountains and the expansive lake. Moody. Powerful. Elemental. Breathtakingly beautiful! It is a place that eases itself into your soul and never leaves. Modern and comfortable, the resort is perfect for those wanting to make the most out of their New Zealand escape. During the winter months, the towering snow-capped mountains are a haven for winter sports and the air reverberates with the gentle whisper of skis on fresh fallen snow. In the warmer months, the mirror-like surface of the lake gets whipped into a frenzy of activity. There's everything from swimming, water skiing and paddle boarding to kayaking. While the adventurous can throw on a life vest and get an adrenaline hit with a little white-water rafting or jet boating in the nearby rivers. Brilliant fun! For those that prefer to keep their clothes on, there are plenty of bushwalks through spectacular countryside and, of course, you can always give trout fishing a go. A trip into Turangi is a must. It has a number of excellent restaurants serving fresh local cuisine, and cafés serve a mean espresso. A tour of a Turangi vineyard is a definite too. But whatever you do, make sure you take time to relax in one of the famous thermal pools. You'll feel the stress gently melt away. Exquisite! For a holiday with more, visit Kaimanawa Lodge.

Available dates: 15,22 and 29 March 2019

South Africa - Sudwala Lodge

€ 299 for one week in a one bedroom sleeps 2 or 4 people

Sudwala Lodge harks back to the halcyon days of the great safari era when blazing sunsets melted into lantern-lit romance and indulgent evenings were enriched by superlative service. Nestled in wooded valley below the famous Sudwala Caves and Dinosaur Park, alongside the Houtbosloop River, this family-friendly cluster of thatched chalets provides a perfect getaway. Check into air-conditioned comfort to find your chalet lavishly appointed with everything you need to self-cater in style. Mod-cons and delightful touches of hospitality span everything from microwaves and sociable barbecues to babysitting and excellent cleaning services. Hit the tennis courts. Bounce on the trampoline. Play a game of volleyball or a round of mini golf, followed by a refreshing dip in the pool or an energising soak in the whirlpool, while the kids romp safely in the kiddies' pool. Stock up on essentials at the grocery store or pick up a snack from the kiosk. Alternatively, treat yourself to a hearty meal at the bistro. Hiking trails, bird watching and horseback riding are just a few of many possible pleasurable pursuits. The scenic panorama route and many of the ever-popular tourist attractions like God's Window, the Blyde River Canyon and Bourke's Luck Potholes are there for the enjoying. The Malelane and Numbi gates to the Kruger National Park are also within easy reach. Come and enjoy the heart of Mpumalanga's natural splendour. Stay to enjoy Sudwala Lodge's special brand of warm hospitality.

Available dates
29 March 2019


France - club le Bristol

€ 299 for week in a studio sleeps 4 people
Available dates : 16,30 March
6 April 2019
29 June 2019
21 December 2019
Club Le Bristol offers stylish accommodation with high quality furniture and fittings. All units are equipped with a partial kitchen including dishwasher, cooker, fridge, microwave, toaster, kettle and iron. The lounge area has a television and DVD player. All units have a full bathroom. The apartments all have balconies with patio furniture and beautiful views over the area. There is a lift to all floors. Cots and highchairs are available by advance request, for a charge.

Reception is open from 8am-10pm Saturday, 9am-12pm Monday, 9.30am-12pm & 4.30pm-7.30pm Thursday, Friday and Sunday. The office is located on the ground floor near to the front reception desk in the arrival foyer. Direction signs are displayed in the building, should there be no-one on the front desk. Anyone travelling outside check-in times must contact the resort one week in advance.

Canaries- Lanzarote - Club Maritima

from €349 per week for a one bedroom sleeps 4 people

The comfortably furnished holiday apartments at Diamond Club Maritima in Puerto del Carmen, Lanzarote are either first floor with a small colourful garden or units with terraces accessed by a private staircase. All apartments have a fully equipped kitchen with four rings, oven, microwave, kettle, toaster, coffee maker and juice extractor. A hairdryer and an iron can be obtained from Reception. There is a Satellite television and a safe in each apartment, with ceiling fans in the bedroom and living area. Maid service is provided three times a week, linen is changed once a week and towels twice weekly. All the units have one bathroom, that includes the two bed units.

On site facilities include an outdoor swimming pool, children's outdoor pool, bar and snack bar. A laundry service is available via Reception. Please note that one member of the party must be over 25 years of age.

Available dates
11 July 2019
15 August 2019


Italy - Hotel Mioni Royal San - halfboard

€299 for one week in a hotelroom sleeps 2 people
Available dates: 17, 24 March and 7 April 2019
Hotel Mioni Royal San in Italy has been completely renovated and decorated with designer furnishings that give the hotel a characteristic touch of refined elegance. On site facilities include a restaurant, bar and multi-purpose wellness centre and spa offering all the latest wellness, spa specialist medical care and beauty treatments. The thermal treatments use Euganean sludge, affiliated with the National Health System. On request it is possible to add a single sofa bed to the room for a third guest. Please contact the hotel directly to check if this is possible during your stay.

Important Information OBLIGATION TO PAY HALF BOARD UPON ARRIVAL. Rates 2019: €54 per person per night for stays of 7 nights – including bathrobe and towel for the pool with daily change. Children in the room with parents free from 0-3 years, Supplement cot €15 per night if required; From 4 to 12 years €40 per night. €59 per person per night for stays of 4 or 3 nights – including bathrobe and towel for the pool with daily change. Children in the room with parents free from 0-3 years, Supplement cot €15 per night if required; From 4 to 12 years €45 per night.

Wales - Cwm Chwefru Country Cottages

From € 299 per week for a 1 bedroom apartment sleeps 4 people and a 2 bedroom sleeps 6 people

Cwm Chwefru Country Cottages near Builth Wells in Wales are attractively furnished in country style. The accommodation comprises of studios to accommodate two guests, one bedroom units for four guests or two bedroom units for six guests. All units are fully equipped with kitchens and televisions. All units, except studios, have dishwashers. Cots and highchairs are available on request. The Cottages are within 50 to 60 yards walking distance of the car park.

On site facilities include a fishing lake, indoor pool, sauna and a solarium. Wifi is available in the club house but there is no wifi in any of the units.

Available dates:
23 March 2019
30 March 2019


Wales - Haven Court

From € 349 per week for a 2 bedroom sleeps 6 people

The comfortable holiday apartments at Haven Court in Little Haven, near Haverfordwest, Wales are furnished to the highest standard and offer a genuine home from home environment, in a lovely rural position. The well designed two and three bedroom apartments offer fully equipped kitchens, including a microwave and dishwasher. The lounge area includes a Satellite television and dvd player and there are also good size bedrooms. Complimentary Wi-Fi is available throughout the Resort.

On site facilities include a children's play area, laundry, gardens and garden furniture.

Available dates: 2,9,23 and 30 November 2019
22,29 December 2019

Tenerife - Club Casablanca Resort

€349 for one week in a one bedroom apartment sleeps 4 people

The well equipped holiday apartments at Club Casablanca in Puerto de la Cruz, Tenerife consist of either studios, one bedroom or two bedroom apartments, with fully equipped kitchens, bathrooms, televisions, telephones and safety deposit boxes.

On site facilities include large lounge areas, terraces, bar, cafeteria, games room, laundry, ironing room and garage parking. Sports facilities include a fully equipped gymnasium, sauna and bowling green. This Resort is not suitable for guests with walking difficulties, as it is on a hill.

fully booked

Bali - Medewi bay retreat

€299 for one week in a studio apartment sleeps 2 people

The Medewi Bay Retreat is just two hours' drive from Kuta, on the lush Western coast of Bali. Here, the promise of serenity, comfort, fascinating culture and complete peace of mind is more than fulfilled. Nestled among spectacular mountains, surrounded by ocean and coconut plantations, soak up the gentle sounds of nature as you experience laidback tropical island life. Medewi Bay takes the phrase 'get away from it all' seriously. There is no phone in your room to intrude upon your peace. (You are; of course, welcome to use the phone in reception.) You'll find your unit has a kitchen well equipped for basic cooking, along with air-conditioning and a convenient en-suite bathroom. Medewi Bay's resort-style swimming pool is surrounded by a gorgeous tropical garden, in addition to a convivial bar and restaurant. The resort restaurant has earned a reputation for serving a wide variety of delicious dishes showcasing local produce, enhanced by distinctive flavours, fragrances and spices that are pure Bali. If you're a surfer, you'll be delighted to know that you'll be only six hundred meters from the black volcanic sands of the legendary Medewi Surfing Beach. Day tours to other highlights of the island can also be tailored to your interests. Medewi Bay Retreat is the perfect destination for those seeking a quiet relaxing holiday in a stunning tropical island setting. You'll find the staff warm and welcoming and the service outstanding. In fact, there is no better way to discover the real Bali.

Available dates: fully booked

Hungary - Admiralis Panzio

€209 per week for a studio sleeps 2 people

The holiday apartments at Admiralis Panzio in Hungary are located in the heart of the magnificent spa town of Hajdúszoboszló.

The apartments include a kitchenette with fridge and television, all linens and towels are provided.

On site facilities at the Resort include a Reception, Restaurant with covered terrace, BBQ and car park.

Available dates: fully booked

Gambia - Kololi Beach Club

€349 per week for a 1 bedroom apartment sleeps 4

The holiday apartments at Kololi Beach Club in The Gambia have been built to the highest specification, the self contained, air conditioned accommodation is luxuriously and beautifully furnished with a lounge, dining room, bedroom, bathroom and fully equipped kitchen. All villas also have a private terrace or balcony.

On site there is a choice of bars and restaurants overlooking the beautiful beach and sea beyond. The Kololi Beach Club Clubhouse offers a full entertainment package and includes specialist evenings and the popular Gambian entertainers and shows. There is also a mini market, boutique, holistic therapy centre and a souvenir shop on site. Kololi Beach Club has its own 18 hole par 3 golf course, well known in the Gambia for its levels of play, the course is ideal for both the occasional and more serious golfer. On site is a large outdoor swimming pool and a beautiful stretch of private beach, where guests can experience water polo, body board surfing (boogie boarding), beach volleyball, croquet, table tennis, fishing and bird watching. For those who prefer something even more sedate try a body package with massage and treatments.

Available dates: fully booked

Portugal Solar De Sao Joao

€209 per week for a studio sleeps 2 people

There are 74 lovely holiday apartments at Solar De Sao Joao near Albufeira in Portugal, consisting of spacious studios, one and two bedroom apartments, set in lovely gardens around a large outdoor swimming pool, with poolside bar and snack bar. The Resort provides daily maid service with bed linen changed weekly and towels twice weekly.

There is a 24 Hour Reception on site which will arrange excursions and car rental. Unfortunately, single sex parties are not accepted at this Resort.

Available dates: fully booked

Tenerife - andorra ii rom apartments tenerife

€349 for one week in a one bedroom apartment sleeps 4 people

The comfortable holiday apartments at Andorra II Rom in Tenerife are set in mature gardens and you can relax by the poolside bar at the adult swimming pool, whilst the children play in the separate children's pool. Each apartment is superbly designed in the typical Canarian style of red tiled roof and beautiful woodwork. The kitchens are fully equipped and the spacious lounges feature satellite television, video and a fan for those hot sunny days. The patio is south facing and is provided with sunbeds and a parasol.



Mexico Cancun - Royal Sunset Resort

€299 for one week in a studio apartment sleeps 4 people

With breathtaking views of the turquoise Caribbean Sea, Royal Sunset is an ideal place for a Cancún vacation. Experience the romance of Cancun's gorgeous beaches and the beauty of Nichupte Lagoon! The resort's all-inclusive plan includes unlimited meals and snacks at all our bars & restaurants, alcoholic beverages, exotic cocktails and non-alcoholic drinks, the all-inclusive exchange between Sunset Royal Beach Resort and Sunset Marina Resort & Yacht Club for increased dining variety. Plus, you get ground transportation between the Sunset Royal and Sunset Marina Resort & Yacht Club, a mini bar stocked daily with soda, beer and water in your room, and room service, yoga classes, entertainment, sports activities and a kids' program. A deluxe room includes a terrace or balcony with a view of Nichupté Lagoon. The junior suite includes a terrace or balcony with a view of the Caribbean or Nichupté Lagoon, while the one-bedroom suite with capacity for up to six has two bathrooms and a view of the Caribbean or Nichupté Lagoon from a terrace. The two-bedroom suite has capacity for up to 8 people, two bathrooms and a terrace or balcony with a view of the Caribbean Sea. The resort is close to popular entertainment but just far enough away for a quiet escape. Located on the grounds are a swimming pool, three hot tubs, a sauna, steam room, fitness center and gift shop. There are plenty of things to do at Royal Sunset, including aqua-aerobics, water polo, volleyball, lessons on fitness and dance, and bicycle tours. Cancun is perfect any time of the year and Royal Sunset is the ideal address for a vacation you'll never forget.

All Inclusive rate: Nov. 1 - Dec. 31 $92
Available dates: fully booked


Brasil - Grand Palladium Imbassaí Resort & Spa - AI

€299 for one week in a hotelroom sleeps 3 people

The Grand Palladium Imbassaí Resort & Spa is located within the Imbassaí Nature Reserve alongside the sea of Costa dos Coqueiros. Imbassaí is one of the most beautiful places in the Bahia state of Brazil, where miles of pristine beaches, endless dunes of fine white sand, lakes, rainforests and coconut groves await. Situated about 45 minutes from the airport, the Grand Palladium Imbassaí's design reflects perfect harmony between the modern, luxurious facilities of a first-class resort and the beautiful, natural environment that make up the Green Line coast. The resort's spacious rooms are distributed throughout 11 villas, where guests are completely immersed in nature. Suite facilities include every amenity you would expect from a resort of this caliber. The resort offers endless leisure options for all ages. Adults may enjoy a daily program of activities that includes kayaking, snorkelling and deep-sea fishing. The discotheque, live shows and music ensure a fun time after the sun goes down. Children are treated with a special show at night. Within its all-inclusive program, the Grand Palladium Imbassaí offers a large selection of exquisite cuisines and local and premium drinks. Choose from themed a la carte restaurants, buffet-style restaurants, or 10 bars throughout the complex. Guests may also enjoy a wide range of therapies at the modern spa and wellness center. The resort's grounds feature swimming pools and Jacuzzis for fun or relaxation, as well as activities at or near the resort, including kayaking, boogie boarding, surfing, windsurfing, fishing, tree climbing, off-road tours, horseback riding, diving and surfing lessons, wind and kite surfing. Ready for the adventure of Brazil? You are welcome at the Grand Palladium Imbassai Resort & Spa. Additional fees for All Inclusive apply

Available dates : fully booked


Canada - Lake Okanagan Resort

€299 for one week in a one bedroom apartment sleeps 4 people

Lake Okanagan Resort is an idyllic mountain escape along Okanagan Lake in charming Kelowna, B.C. This extraordinary destination and the surrounding Okanagan Valley offer a four-season vacation experience full of spectacular scenery and outdoor adventure. The valley alone houses almost 20 premier golf courses, 100 wineries, plus hiking, biking, skiing and endless water sports. The spacious suites at Lake Okanagan Resort offer outstanding views of the lake, golf course or forest, as well as fully appointed kitchens and balconies. Golf at the resort's nine-hole executive course appeals to both recreational and scratch players. Cool off in one of the pools, or warm up in any of the indoor and outdoor whirlpools or saunas. Work out in the gym or play a game of basketball, badminton, horseshoes or road hockey. You'll also find seven tennis courts, set against the beautiful, natural mountain scenery and lit for night play. Check out the resort's full-service marina, where you can rent power boats, ski-tow boats, wave runners, wakeboards, water skis, paddle boats, canoes and kayaks. There's even a water park on site that features in-water trampolines! Miles of hiking trails wind through the resort's breathtaking 300 acres of parkland, or saddle up at the stables and explore the scenery on horseback. There's a Moroccan-themed spa, the resort's own store, and barbecue areas, plus restaurant, patio and poolside dining. British Columbia's Okanagan region is one of the hottest destinations in the world, and Lake Okanagan Resort is the perfect place to begin your adventure!

Available dates: 29 December


England - The Osborne Club

From € 349 per week for a 1 bedroom sleeps 4 people. 1 bedroom, 2 bedroom available

There are 46 superior, fully equipped holiday apartments at The Osborne Club, Torquay, Devon which are all individually furnished to a very high standard. Most apartments have sea views from the lounge or views of the gardens. Some of the larger apartments have a dishwasher and ensuite shower/bathroom. <br.
On site there is one main restaurant within The Crescent managed by The Osborne Hotel. Langtry's is open for breakfast and dinner and offer a take away service. Use of the Hesketh Health Club with a gymnasium and sauna, is available on a weekly membership. Guests should arrange payment and obtain a card from the Hotel Reception on check-in. The resort has been awarded four stars with Visit England.

Available dates
Fully booked


USA Orlando - Magic Tree Resort

From € 299 per week for a 2 bedroom sleeps 6 people

Magic Tree Resort is located in Kissimmee, Florida and makes a great vacation getaway. Magic Tree Resort offers one- and two-bedroom suites. A one-bedroom suite provides comfortable accommodation for up to four people and includes one bathroom, one king-size bed, a queen sofa sleeper, full kitchen and living area. The two-bedroom suite is ideal for up to six and has two bathrooms, one king-size bed, two double beds, a queen sofa sleeper, full kitchen and living area. All suites have satellite television, direct dial telephone(s), a VCR or DVD player, coffee makers, air conditioning, radios, and hair dryer(s). Magic Tree Resort offers a swimming pool, tennis, a game room and is near many restaurants and shops in the Kissimmee and Orlando areas for your entertainment. Magic Tree is located less than two miles from Disney World and a short drive from Epcot Center, Sea World, LegoLand, Kennedy Space Center and Gatorland. There are golf courses in the area, and unlimited restaurants and shopping opportunities, including two outlet malls with famous international brands. Both adult and children's pools are available onsite, as well as picnic areas, tennis court, playground and much more, so you can plan a day or two to just relax and enjoy Central Florida's incredible weather. Magic Tree is the ideal location for fun and entertainment when Orlando and Disneyworld call. Make Magic Tree Resort your Orlando vacation getaway!

fully booked


Hurghada - Fanar De Luna Beach Club Resort

€299 for one week in a studio sleeps 2

Fanar Beach Club is the first beach club resort in Egypt—a luxurious resort to meet a high standard for hospitality and fun. Fanar de Luna Beach Club is a unique place to relax and nourish your soul and mind. Enjoy three multi-leveled swimming pools designed so every apartment is facing a swimming pool. Our landmark Aqua Park is the biggest in El-Ain El-Sokhna, making Fanar Beach Club one of the main attractions for the region's visitors. Our shopping mall serves our guests and our neighbors. It is the largest in the El-Ain El-Sokhna region, offering fashion, sports and diving equipment—even a pharmacy! Whether it's just a drink or a whole meal, our Café and Restaurant is a nice place to spend time, enjoying our famous international cuisine. For those who love the sea, our marina offers sailing or paddle boats for a short adventure on the Red Sea. Fishing boats are just a short drive off the resort. Ain El Sukhna is about 140 km east of Cairo, just an hour away by car. It offers a handy respite from the city, but it's close enough to Cairo for a day trip. But it's not just a destination for people wanting a suntan and a week at the beach, this is also a place for history, including a famous group of the world's oldest monasteries west of Zafarana on the road to Kuraymat. The area is 40 km south of the port of Suez and its territory extends along the Red Sea shoreline for about 60 km from the southern borders of Ras El Adebbya in the north to Ras El Zaafarana in the south. Enjoy the Red Sea beach and be close enough to visit Cairo. It's easy when you stay at Fanar de Luna Beach Resort.

Available dates: fully booked


Wales - Pantglas Hall

From € 299 per week for a 1 bedroom sleeps 4 people

The holiday cottages at Pantglas Hall Owners Club in Carmarthenshire, Wales are Scandinavian style lodges furnished to a high standard. The accommodation comprises of 25 delightful lodges in several different styles and there are excellent facilities housed in the Mews and other areas. All lodges are furnished to a high standard and non smoking. Charges are levied for electricity, coal and logs. The Resort operates a no pets policy, however kennel facilities are available locally. If arriving late at the Resort please collect your key from the Bar.

Available dates: fully booked

England - Keswick Bridge Lodges

From € 399 per week for a 2 bedroom apartment sleeps 6 people

Keswick Bridge is a unique development of one, two and three bedroom lodges within a few minutes of Keswick town centre in secluded private grounds on the banks of the River Greta.

The Scandinavian style lodges have been fitted to the highest standards. Upstairs the living area is open plan incorporating kitchen, dining area and lounge leading to a private balcony. The kitchen is fully fitted with dishwasher, cooker, microwave, cutlery and utensils. The lounge has comfortable leather settees and features high, pine clad ceilings and large windows making the whole room extremely light and welcoming. All lodges have Satellite television, dvd player, hi-fi and telephones.

Downstairs are the bedrooms, all lodges have two bathrooms including an ensuite for all the main bedrooms. All linen is provided and there is ample space for all your holiday luggage and just in case it rains all lodges have their own drying cabinets. Full-time on site staff ensure that the properties are superbly maintained.

With over 4 acres of grounds and woodlands as well as providing ample parking you can enjoy a game of cricket or football.

Available dates:
fully booked


Wales - St. Davids Vacation Club

From € 349 per week for a 2 bedroom apartment sleeps 6 people and a 3 bedroom sleeps 8 people

These holiday apartments at St Davids Vacation Club in St Davids, Wales are located within a small courtyard. All units have fully fitted kitchens with washing machines, tumble dryers, microwaves, irons and satellite televisions. Cots, highchairs and stairgates can be provided free of charge. Please note that the two bedroom units are on two floors with stairs to reach the unit.

On site there is a food and wine shop and ample parking. Within 200 yards of the resort you will find a Visitor Centre, supermarket, delicatessen, newsagent, cashpoint, petrol station, butcher, church, pharmacy, doctor and dentist.

Available dates: fully booked

England - Passage House Club

From € 359 per week for a 1 bedroom apartment sleeps 4 people

The holiday apartments at Passage House Club in Devon draw inspiration from the surrounding landscapes. The units are well appointed, totally self contained, beautifully decorated and some have wonderful views of the estuary. They are complimented with interior colour schemes of greys, greens, oatmeal, muted pinks and blues; a colour palette created and inspired from the surrounding landscapes.

On site is a modern and fully equipped fitness health club complete with indoor swimming pool, steam room, sauna, gymnasium, massage and aromatherapy. There is a fabulous choice of eating establishments at Passage House including, the Lighterman's Restaurant, the Inn and the Vue Brasserie.

Dates Available: fully booked


Italy - Villaggio L'Olivara Half Board options

€ 299 per week for a 1 bedroom apartment sleeps 4 people

The lovely resort of Villaggio is set around large landscaped gardens and open spaces, joined by lovely paths bowers and archways, planted with flowers and shrubs of every kind.

The apartments are a mixture of studios for 2 adults + a child, one bedroom units sleeping 4 people with a balcony; and 2 bedroom units sleeping six with a double room, bunk room and sofa beds in the lounge. All the units are equipped with air conditioning, they are well furnished and equipped, kitchenette including a hob, fridge and microwave, telephone, color TV LED HD, a bathroom with shower, hairdryer and safe.

Shuttle-bus from Olivara to beach every 30 minutes from 8:00am to 8:00pm. Free Internet access with a dedicated location, WI FI throughout the service area, bar, two restaurants (table service and self- service),mini market, swimming pool for adults and children. There are extensive sports facilities for the enjoyment of tennis, basketball, beach volleyball, bowling green and field archery and a playground for childre. There is free parking on site and also laundry room with coin-running washing machines and dryers.

Important Information There is an obligatory fee of €130 per person per week for half board as well as €35 per person for club card which entitles you to the use of sports facilities and the shuttle service to and from Tropea.

Available dates: fully booked

Dominican Republic - Grand Palladium Palace Resort Spa and Casino - All Inclusive

From € 299 per week for a 2 bedroom sleeps 6 people

The Grand Palladium Palace Resort Spa & Casino is located on the seashore of famous Bavaro Beach in Punta Cana. Its exotic landscape features a lush palm tree plantation, beautiful tropical plants, and a long beach with fine white sand and pristine turquoise waters. Stroll around exuberant gardens, enjoy special dishes from the diverse cuisine selection of restaurants, relax at the Spa, or try your luck at the on-site casino. Spacious rooms are ideal for enjoying a comfortable and relaxing experience, offering modern facilities, from romantic details for couples to ample two-level suites suitable for families. Guests can use any of the restaurants and facilities located at the neighboring resorts: Grand Palladium Punta Cana Resort & Spa and Grand Palladium Bávaro Resort & Spa (except those located at The Royal Suites Turquesa by Palladium). The complex features eight delicious a la carte themed restaurants (International, Asian, Tex Mex, Italian, Mediterranean, Spanish, Brazilian, and Japanese cuisine), and six buffet-style restaurants. Guests can also choose from the great selection of drinks available at any of the twelve bars and six beach bars they'll find around the complex. Grand Palladium Resorts offer a fun-filled agenda of sports and entertainment activities for grown-ups and kids, every day. Non-motorized watersports include windsurfing, kayaks, and catamarans. Practice your favorite beach sports with your family during the day, and don't miss the shows, live music, and games in the theater. Dance the night away at the Sunset Boulevard Nightclub and Disco-drinks are included! The Baby Club (ages 1-3), the Mini Club (ages 4 -12) and the Black & White Juniors' Club for teenagers are just some of the entertainment options, so kids can interact with children their own age and from other parts of the world. Adults can enjoy the Zentropía Palladium Spa & Wellness, which offers a unique opportunity to unwind and relax with a complete wellness experience (fee). In addition to offering exclusive and personalized services, it also features a gymnasium with modern facilities.

All Inclusive rates:2 Bedroom Adults (ages 13+)
Dec. 24, 2017 - Jan. 2, 2018 $250.00
Jan. 3 - Apr. 1 $192.00
Apr. 1 - Dec. 23 $126.00
Available dates: fully booked


Malaysia - Cherating Beach Resort

€ 299 per week for a hotelroom sleeps 2 people

With its expansive gardens and sweeping beach frontage, The Legend Resort is a tropical paradise spread over 6.5 hectares of verdant greenery in Pahang. It looks out over the stunning white Cherating Beach, which is one of Malaysia's premier holiday spots. About 45 km north of Kuantan, on the east coast of Peninsular Malaysia, this blissful retreat features charmingly furnished units, all with modern amenities. Each also has a private balcony; a gorgeous place to relax and soak up a breathtaking view of the ocean. You'll find three casual dining outlets, each with a wide range of local and western dishes in elegant surroundings. The Cherating Bay Lounge is a popular venue for a rendezvous and to unwind, with live entertainment and a range of tantalising cocktails. Cut loose on the dance-floor at X'pose, or ask the tour desk to plan an island tour, snorkelling trips, banana boat ride or visits to local handicraft markets. For the more energetic, there's a range of team-building sports and recreational facilities for both young and old. Outdoor and water sports lovers will delight in the recreational facilities available. Two large swimming pools front the South China Sea and a top-class sports complex houses a sauna, whirlpool, gymnasium, jogging track and squash courts. If you're after a glorious beach holiday in a fully-organised timeshare resort, you will be able to completely relax in the balmy ambiance of this tropical getaway.

Available dates: fully booked 2019

England - Regency Villas at Broome Park

From € 359 per week for a 2 bedroom apartment sleeps 6 people

The Regency Villas holiday homes at Broome Park are fully equipped and beautifully furnished with a full size bed settee in the lounge. Some cottages have junior sized bunk beds situated in a recess area in the twin room. The spacious lounge includes a flatscreen television with Freeview/Sky channels and DVD player. There is also a dining area with adjacent kitchenette, equipped with microwave oven, a four ring hob, oven, a toastmaster and tea/coffee making facilities. The master bedroom comes complete with en suite bathroom and the second bedroom has twin beds and en suite shower facilities.

Holiday in style at Broome Park, a magnificent country estate in Kent, the Garden of England. Its 18 hole golf course is available to residents at reduced green fees. There is also a restaurant on site, open from 0800-2130 hours.

Avalaible dates : fully booked


Spain - Alboran Hills Holiday Village

€299 for a 2 bedroom apartment sleeps 4 people Available dates: fully booked


This fabulous second floor apartment overlooks the countryside and has wonderful views of the stunning Alboran nature valley. It is located within the exclusive secure gated Alboran Hills 1B urbanisation and guests can use the underground parking where lifts give access to all floors.

There are all the usual facilities including air conditioning, TV providing Spanish TV channels.. The apartment also has a dishwasher. There is One Double-Bed and 2 Single Beds. The double room is en-suite.

Relax on the balcony and enjoy the afternoon and evening sunshine. The community has a full time caretaker and gardener who are always available to help. Alboran Hills offers the visiting bird watcher a great base and is the perfect location for any bird enthusiast to stay. We are perfectly positioned on the migratory route for birds migrating to Western Europe in the spring and back to Africa in the autumn via the Strait of Gibraltar. Many birds have been observed at close range flying over the complex at Alboran Hills.

Swimming Pool Due to new Spanish laws our swimming pool is open from June to September inclusive.

Golf Alboran Hills is located within an area with a high density of superb golf courses. Almenara, Alcaidesa, Doña Julia, Estepona, Finca Cortesin, La Canada, La Reserva, San Roque, Sotogrande, Valderrama, and El Paraiso are all very close. The closest is Duquesa Golf Club which is only a 2 minute drive away from Alboran Hills. Duquesa Golf Club has some wonderful Mediterranean views out to North Africa and Gibraltar.

Please be aware that a car is a must here as there are no shops within walking distance. Nearest shop is at Los Hidalgos which is approximately 2 kms away along a busy dual-carriageway.